COMPLETE AND BALANCED DOG AND CAT FOOD FOR ALL LIFE STAGES

ETHORESPONSIBLE

CANADIAN-MADE

COMPLETE & BALANCED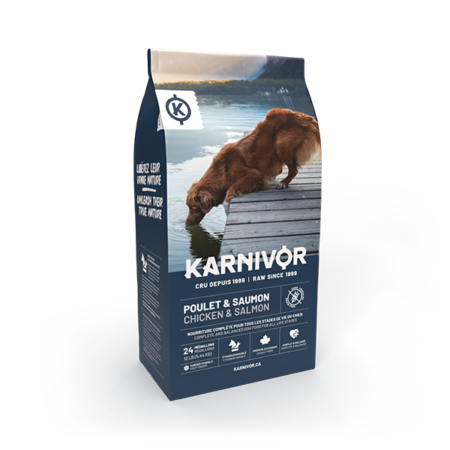 Food for dogs
Satisfy your canine companion's appetite and needs!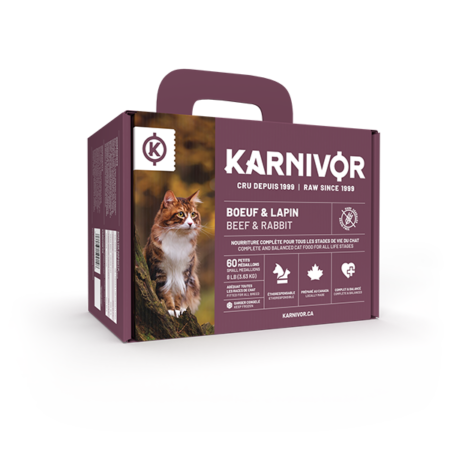 Food for cats
Choose a tasty treat to delight your feline.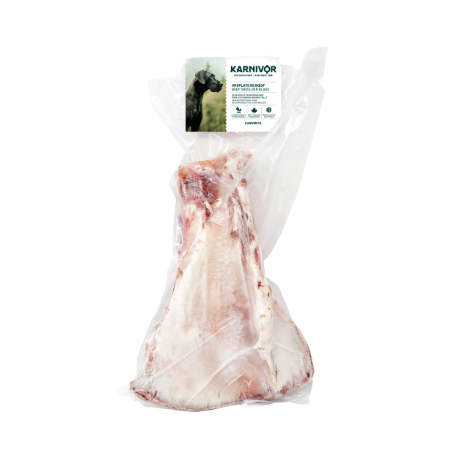 Bones & supplements
Our recreational bones and supplements are excellent allies for your pet's health!
WHAT DOES ETHORESPONSIBLE MEAN?
At Karnivor, we ensure your pets' exceptional health and quality of life. That's why our products are ethoresponsible, which means they are biologically appropriate for your pet and its carnivorous nature. Our food is geared for all life stages, while respecting their physiological needs.
Benefits
Pre-portioned for easier feeding
Complete and balanced for all stages of your pet's life
High-quality ingredients from Canadian producers
Made with hormone- and antibiotic-free meat
A Karnivor by Nature
We want the best for your pet. Experts in raw food since 1999, we manufacture healthy raw food that is optimally designed for dogs and cats. Over time, Karnivor has become synonymous with trust in the raw feed industry. In addition to adhering to best practices, we never compromise on quality, both in terms of our choice of authentic ingredients and our production processes.