Raw Food
The Ethoresponsible Diet: A Raw and Natural Diet Adapted to Your Pet's Carnivorous Nature.
Ethoresponsability
We are passionate about animal welfare and their quality of life. We take all necessary measures to offer them a diet that preserves their full health. Our products are biologically adapted for dogs' and cats' needs throughout their lifespan.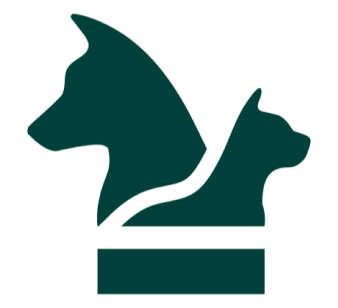 Benefits
Karnivor recipes respect your pet's true nature.
Our products are made with high-quality, complete, Canadian ingredients. No additions required.
Our offering is varied and versatile to allow you to choose your pet's food based on your budget and preferences.
Cats and dogs quickly replenish their energy and every meal becomes a feast.
Karnivor has a very competitive price / quality ratio.
Raw Food
Why do cats and dogs benefit from a diet consisting mainly of raw foods?
Before our era, and long before industrial food was invented, animals were fed naturally. They ate small animals and leftover meat offered to them by their master. This raw diet was perfect for them as it met their nutritional needs.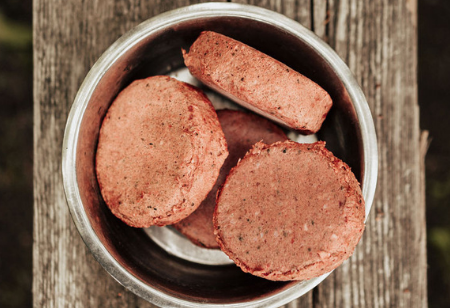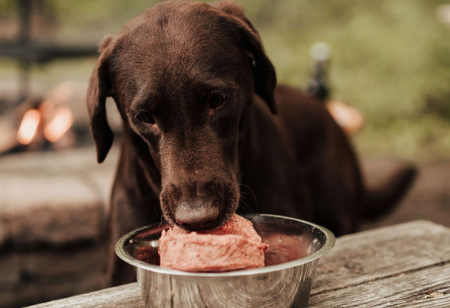 At Karnivor, we've gone back to these basics.
By acting differently and considering animals' physiological needs, we respect their true identity which has endured for millennia.
Puppies and Growth
Your family has just welcomed a puppy and you want the best for its health. By opting for a Karnivor diet, you have already taken a step in the right direction! To foster your little companion's development and well-being, it is important to understand some principles that will allow you to determine how much food to give your puppy.
First, it is important to know your puppy's weight.
This information will then be used to establish the recommended daily food serving by referring to the table on your choice of product. Serve your puppy our Karnivor formula over two meals per day. Rest assured, a puppy typically consumes at least twice his body weight!
We recommend that you weigh your pet weekly and adjust their diet accordingly. This method is accurate as it takes into account different factors that influence a dog's growth. Once he reaches the recommended daily serving (i.e., adult weight), stop increasing the portion.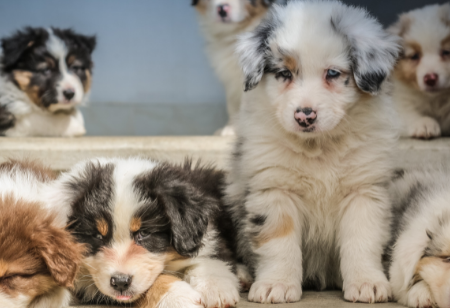 For Breeders
As a breeder, you are passionate about dogs or cats. You are also well aware of the importance of nutrition and the health of your pregnant dog or cat. As she will experience many changes during this time, including changes to her energy needs, it is important to pay close attention to her nourishment.
Fed with nutritionally appropriate Karnivor products, your pregnant animals and their babies will be given every possible chance to thrive.
Some breeders are reluctant to transition to raw food. We often suggest that breeders start the experiment with a breeding dog or cat. Since 1990, many dogs and cats, including pregnant females, have benefited from this diet. Outcomes after parturition are conclusive. Everyone agrees that raw food is the only way to go.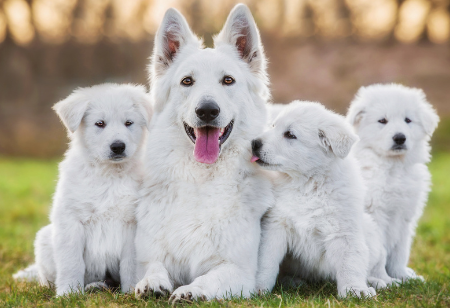 Our Environmental Pawprint
We are sensitive to the impact that meat production has on the environment and we are committed to avoiding waste. In our recipes, we revalue animal parts that are graded for human consumption but perhaps less appreciated, such as offal and bones.
These parts are rich in nutrients to support our carnivorous animals' nutritional needs. In addition, all our ingredients come from local Canadian sources, thus reducing greenhouse gas emissions.
Professionalism and ethics are values Karnivor stands by. That is why we have a product traceability system in place. On our packaging, a manufacturing date corresponds to the batch number of the finished Karnivor product, ensuring food security at all times.
Questions about Raw Food?
WHAT AGE SHOULD I START MY PUP ON A KARNIVOR DIET?
As early as 8 weeks. This is the ideal time for your dog to start benefiting from all the perks of a raw diet. Puppies, however, have greater nutritional needs than adult dogs because their brains and immune systems are still developing. For them, we suggest our Chicken & Beef recipes.
DO I HAVE TO ADD ANYTHING TO MY DOG'S MEAL?
No. Our medallions are complete and balanced for your dog's every life stage. They satisfy all their nutritional needs and more.
DO I HAVE TO SWITCH UP THE PROTEINS?
Just like it's important for humans to switch up their diet, it's a good idea to add variety to your dog's. Beef, chicken, duck, turkey… Not only it's a good way for them to enjoy and experience several textures and flavors, but it's also beneficial for their health!
Several food allergies can be attributed to repeated and continuous exposure to food. Over time, if you always provide the same protein to your pup, they may become sensitive to this ingredient and develop a negative immune response. The best way to avoid this is to change your dog's protein regularly. We suggest integrating a new one every two or three months.
Each meat has its own unique nutritional profile. Amino acids, vitamins, minerals, and fatty acids are found in different amounts depending on the protein. For example, the nutritional composition of chicken is not the same as that of beef or duck, so each protein provides your pet with a variety of nutrients. By alternating between two or three proteins, this allows your dog to benefit from an optimal supply of nutrients.
HOW CAN I INTEGRATE NATURAL FOOD INTO MY DOG'S DIET?
To help your dog ease into their new diet, we suggest this three step transition:
Skip one or two meals to allow your pet's digestive system to rid itself of its previous diet. (Note: This step doesn't apply to cats.)
Add ½ cup of hot water to the medallions during during the transition week. This step facilitates the transition towards a raw diet and lets the digestive system develop its own natural enzymes.
That's all! Stop adding water to the medallions and let your pooch enjoy 'em as they are.
If your companion is prone to belly aches, keep adding water to the medallions until their stomach settles.